Slow Beginnings
A six-week online slow living retreat, starting September 8, 2019
The world is full of opportunities and distractions, all competing for our time, energy and attention. So we speed up, we multi-task, we work on our days off and we answer emails in bed in an effort to fit more in to life.
Perhaps, however, the answer isn't rushing to fit more in, but to slow down and ask what's important enough to fit in, in the first place?
Slow Beginnings is a foundation-level six-week online retreat, hosted and created by Brooke McAlary who will share the values-centred tools, strategies and techniques she's developed to help you create a life centred on the important things – your important things.
You'll be joined by a community of like-minded people and within the digital walls of our retreat will find accountability, authenticity, creativity and collaboration. This is your invitation to join us: to slow down, get clear and gradually build a life that feels slower and simpler, even amidst a world that won't stop rushing.
Your Instructor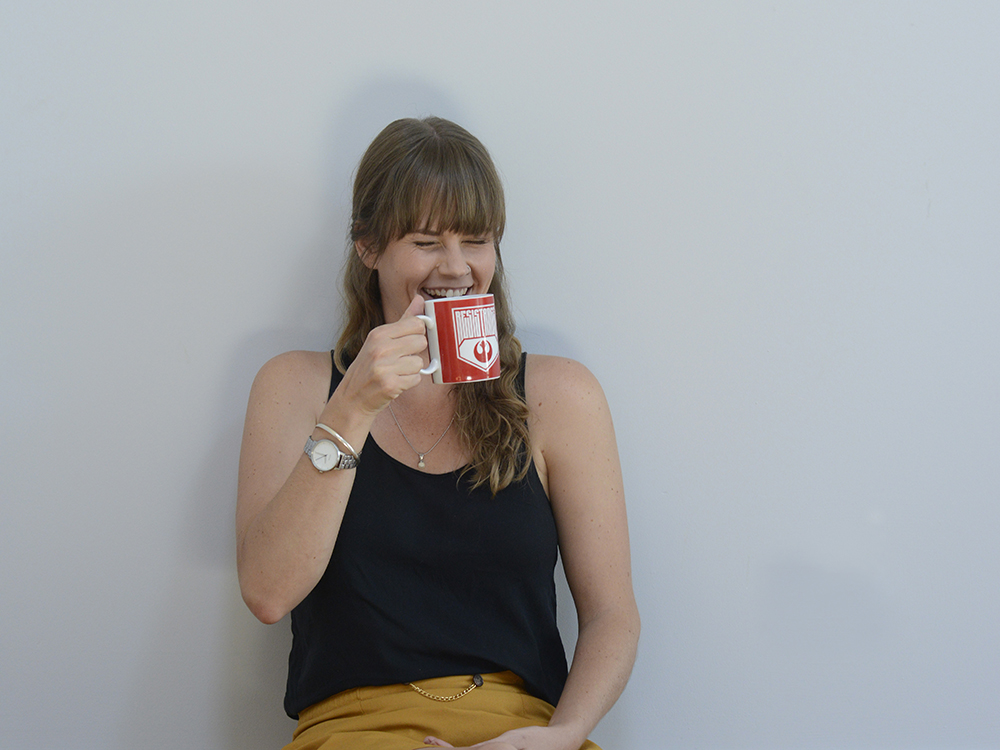 I'm an author, podcaster and siesta advocate and I'm passionate about slow living. After nearly a decade of personal learning and experimentation, writing and speaking about slow living, I've developed a toolbox of strategies and techniques designed to help you slow down and live a life according to your priorities, and I can't wait to share them with you inside the Slow Beginnings retreat.

RETREAT OVERVIEW
Week 1: Find Your Why
We start by diving deep in to your values – first by understanding why they're so important, and then by doing the headwork and heartwork of figuring out what they actually are. From here, everything else grows and blossoms.
Week 2: Time is Finite
How we spend our days is how we spend our lives and this week we look at why it's so important to be intentional with our time. The world is teeming with opportunities and distractions and it's up to us to decide what is worth our time, space and energy.
Week 3: Dance to your own rhythm, baby!
Let's discover the beauty of rhythms, and work together to create a flow that works with you and your unique life, not against it. Then let's talk about the B-word: Balance. Is it a myth? Or is there a way to create a mindful, balanced life?
Week 4: The Ripple Effect of True Compassion
Imagine a world fuelled by compassion and empathy. A place where understanding, grace and acceptance is normal. How differently would we live? How creative and open would we all be? This week we get to create that world for ourselves as we explore what true compassion looks like.
Week 5: The Art of Noticing
We explore the transformative and rebellious act of paying attention in a world that benefits when we remain distracted. In this week we dive in to how the simple act of noticing can not only reshape a moment, but also your worldview.
Week 6: A Life Well Lived
Together we finish the retreat by examining our ideas of success and failure, fear and abundance, risk and security. This is where the fun begins as you get to decide what a life well lived looks like for you.
WHAT'S INCLUDED:
Sunday morning emails with links to your week's video lesson, homework task and observation prompt
Live video conference calls every Friday morning (10am AEST) with Brooke where we go deep in to the week's work and any obstacles you're facing
Opportunity to submit your homework for feedback and any questions you'd like to be discussed during the video call
Weekly guided meditations led by Kevin Janks of Centred Meditation
Live weekly yoga class led by Lauren Verona of Zenko Yoga
Recordings of the video lessons, meditations, Q&A calls and yoga classes made available so you can go at your own pace
Audio versions of lessons and meditations for on the go listening
A community of like-minded people to grow with as you explore what it means to live a slower, more intentional life
A set of tools and strategies to help you uncover and create a life centred on the things that are important to you
Frequently Asked Questions
Who is Slow Beginnings for?
This retreat is designed for people who are either just starting their slow journey and need direction on the best way to proceed, or for those that have fallen off the slow train and need some gentle assistance on getting back on board.
Is this retreat suitable for people new to slowing down and simplifying their life or is it for people who are already on the journey?
Anyone with a thirst for finding their why and living more mindfully will benefit from this retreat. Whether you are a first-timer and have just started or alternatively are a seasoned journeyman looking for that extra meaning.
When does the course start and finish?
The course begins on the 8th of September and runs for six weeks. All content (including videos, and live calls) will be made available to all participants at the end of the six weeks.
How long do I have access to the course information for?
All information, including workbooks, lessons and links to live calls will be available to participants at the end of the six weeks and yours to keep for life.
What if I am unhappy with the course?
We would never want you to be unhappy! If you are unsatisfied with your purchase, contact us in the first 30 days and we will give you a full refund.
Why is the retreat in US dollars?
It was important for us to give people choice in how they pay for the retreat and the payment processor (PayPal) was the only option we could find that would allow participants the choice of paying either by credit card or using their own money.
Can I share my login with a loved one, friend, family member or acquaintance to use?
We'd love for you to purchase a place at the retreat for a loved one! Just contact us at
[email protected]
if you'd like to arrange the retreat as a gift. However, the enrolment fee strictly covers one user login only.